Smart Home Air Conditioning and heating repair specialists
The smartest hvac service in the industry
Leading HVAC technology for the best comfort
Industry-Leading Products
Leading HVAC technology for the best comfort
Making your home more efficient and an effortless experience
Detail-oriented technicians get everything right
About Smart Home Air and Heating
Stay Comfy and Get your Heating and Cooling Systems in Perfect Condition
An efficient heating and cooling system can keep your home comfortable on cold winter nights or hot summer days. If you have issues with your HVAC system, then our accredited technicians can provide installations, repairs, and maintenance services for various types of HVAC systems. At Smart Home Air and Heating, we pride ourselves in providing our customers with reliable results and services at an affordable rate.
Here at Smart Home Air and Heating, each one of our HVAC service technicians trained professionally and have the necessary experience and certification to qualify in their jobs. You can rest easy knowing that accredited technicians handle all of your heating and cooling service needs. We guarantee that our company and our team of technicians can assist you with your HVAC problems, and get a lasting solution for it.
Get your HVAC Systems in Perfect Condition Today
At Smart Home Air and Heating, we offer affordable services for our customers. We strive to provide service to you in a professional and friendly manner and we guarantee all of our work. Need a heating service and repair or air conditioning repair services? Then, contact Smart Home Air and Heating to schedule your service with our heating air conditioning repair technicians.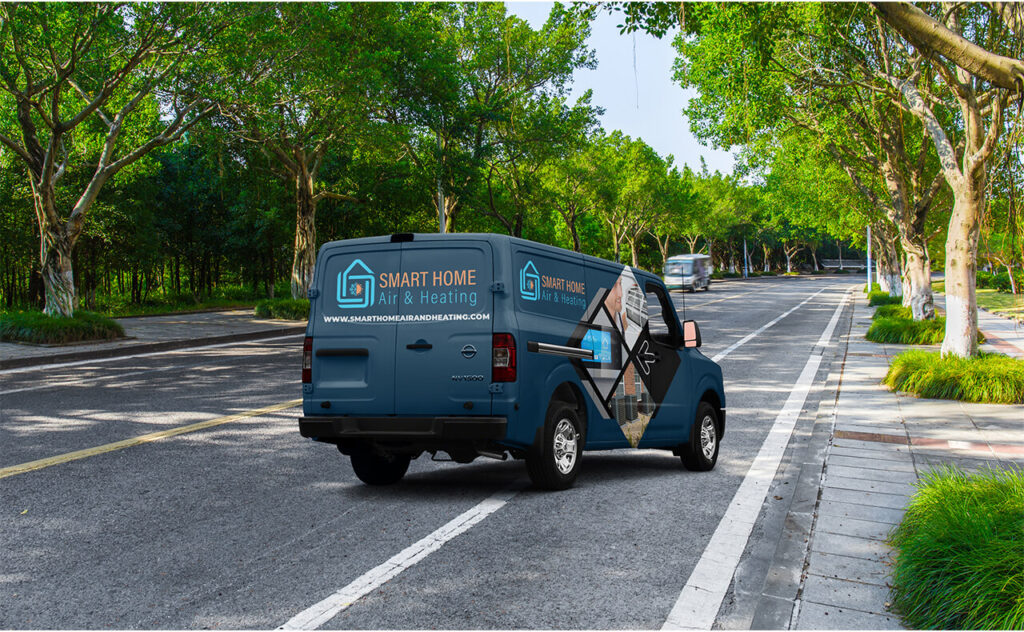 Services We Offer
Emergency HVAC Repairs.

Just like any other emergencies, a problem in your heating and cooling systems can occur at any time. Our accommodating customer service representatives are available 24/7 to take your call. 

Thermostat Installation Services.

The thermostat plays a big role in the function of your HVAC systems. Homeowners have many options to choose from when selecting a thermostat, from traditional to programmable and smart thermostats

Heating Maintenance.

HVAC checks help keep your heating system running without any problems. Routine heating maintenance helps prevent costly repairs and makes your system more energy-efficient.

Air Conditioning Installation.

You might open a few windows and turn on your ceiling fans, but that will only do so much to cool you during the summer. Maintaining a cool, comfortable indoor environment is your air conditioning system's number one job.

Air Conditioning Maintenance.

It's important to take care of your air conditioning unit so it lasts longer, works effectively, and helps you keep energy costs down. 

Air Conditioning Repair

. Even a well-maintained air conditioning unit occasionally needs repair. We provide air conditioning repair services for all models of air conditioning systems.

Thermostat Repair

. Most people who go through HVAC problems in their homes usually find the issue on the thermostat. If they get neglected, utility costs can escalate and cause other problems in the home.

Furnace Repair.

There's nothing more annoying than coming home during the winter to a cold, unpleasant home because your furnace has gone out. It's hard to prepare for an unexpected furnace malfunction, and they always seem to happen in the most inconvenient times.
Furnace Installation. Having a furnace installed right is necessary to its future performance and efficiency. We can make sure to install the properly sized furnace in your home.